Our Stone Age Trip to Brackenhurst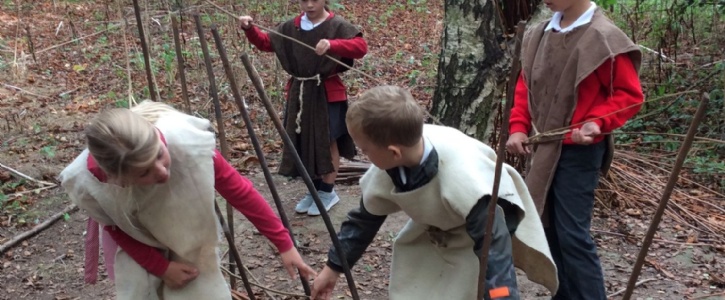 We had a great day at Brackenhurst travelling back in time to the Stone Age, looking at the Palaeolithic, Mesolithic and Neolithic which is the later part of the Stone Age.
We took part in willow weaving to create an animal enclosure, den building and we also made a clay pot. In the afternoon we created cave paintings to tell a story of our day, built a model of Stonehenge, looked closely at artefacts and made wooden medallions. We all had a wonderful day and learnt a lot about the Stone Age.