Our Mediterranean Salads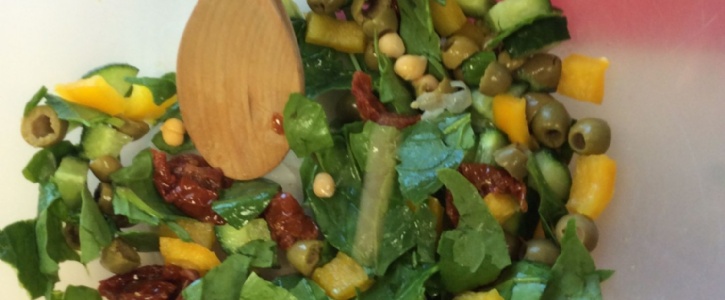 This half term we are learning about the Mediterranean and today we have had a fantastic afternoon making Mediterranean salads.
We used ingredients such as cucumber, yellow peppers, baby spinach, chickpeas, sundried tomatoes, green olives, basil and balsamic vinegar. We can't wait to taste them at home tonight!